2016年11月18日
To Muslim Customers
Maple Inn Makuhari has implemented the following policies to help us welcome Muslim guests.
※日本語ページはこちら
【Breakfast】
■Basic Information
• We are not halal certified.
• We do not have separate kitchens, cooking utensils, or tableware.
• We do have paper plates and plastic spoons and forks, so please ask for them if you wish to use them.
• The items provided in the service corner are labeled in English, and those that contain pork are labeled with a pictogram.
■ Japanese Cuisine Set *Please request when booking.
○ Rice, grilled fish, stew (uses Yamasa halal soy sauce), pickled vegetables, vegetable soup, tamagoyaki fried eggs.
× We do not serve kamaboko fish paste to Muslim guests.
(The kamaboko contains an emulsifier derived from pigs.)
■ Self Service Corner
○ Bread, boiled eggs, scrambled eggs, potato salad, salad (dressing), natto, toasted seaweed, yogurt, corn flakes
× Ham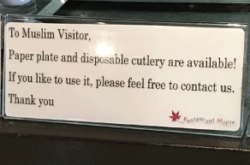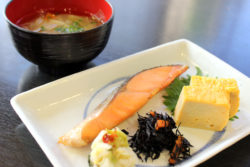 【Service】
■ Prayers*Please request when booking.
• Some guest room closets have signs indicating the direction for Qibla (Mecca).
• Prayer mats are available to lend.
*If you wish to pray outside of your guest room, please feel free to consult with us separately.
* Please understand in advance that these rooms may not be available depending on occupancy.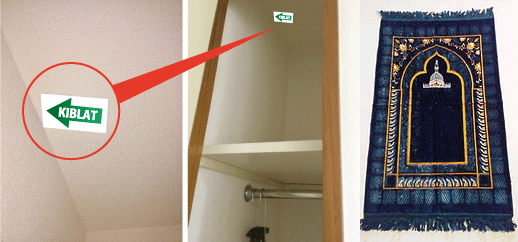 【Activities】

*Please request when booking.
■Making Sushi-roll(with Japanese dinner)
Time: 1 hour
Price: 2,000 yen (excluding tax)

■ Making Soba noodles
Time: 2.5 hour
Price: 3,000 yen (excluding tax)

■ Indigo dyeing(something you have:Hijab)
Time: 2 hour
Price: 3,500 yen (excluding tax)

---
【Related articles】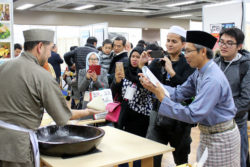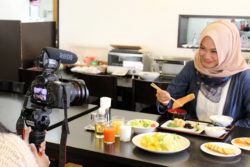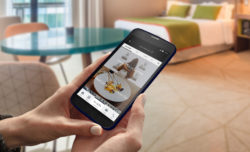 Our staff are all looking forward to offering you a heartfelt welcome.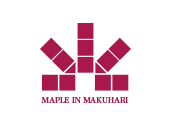 Maple Inn makuhari
1-12-1, Makuharihongo, Hanamigawa-ku Chiba-shi, Chiba, 262-0033, Japan
TEL.043-275-8111 FAX.043-275-8113